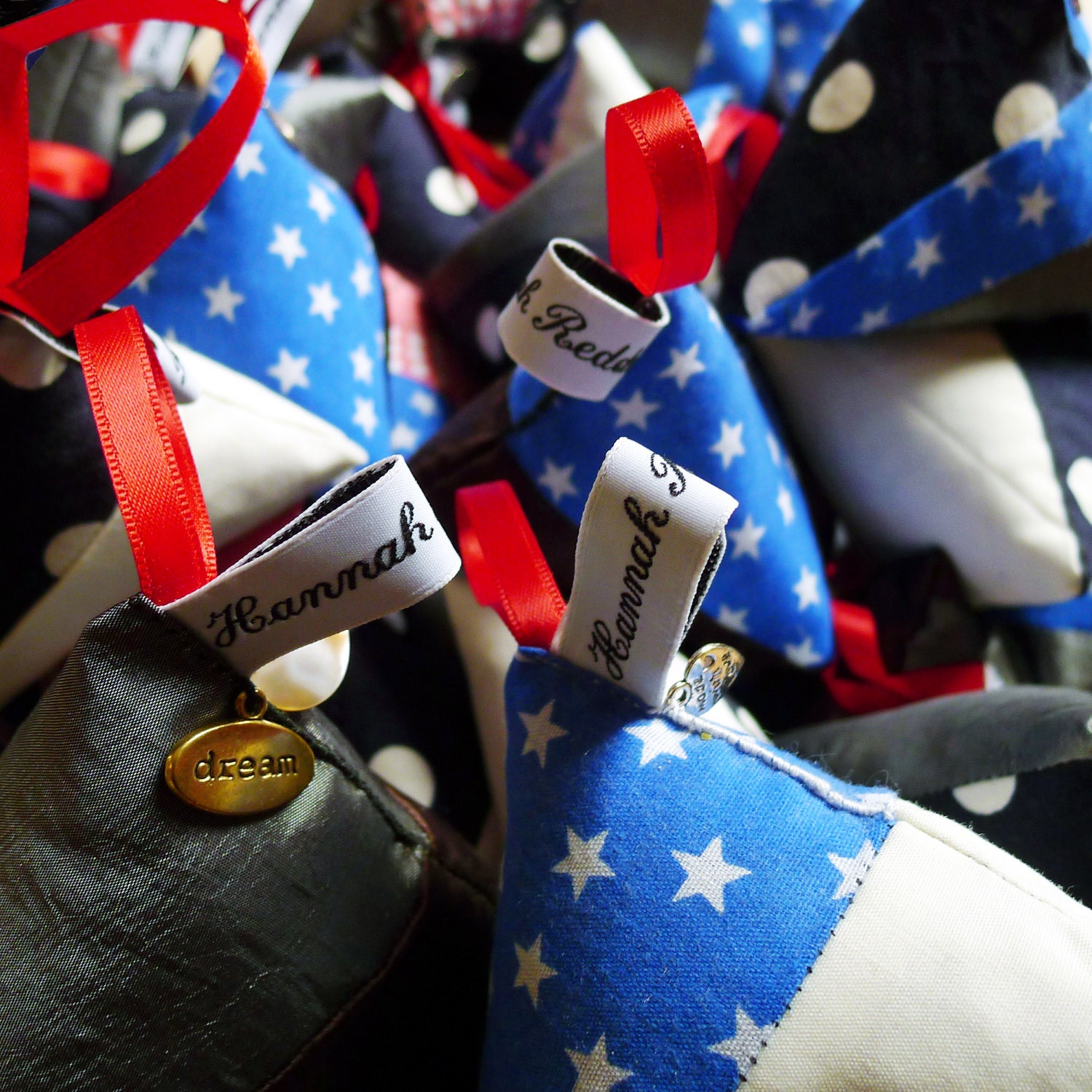 Now available on my Etsy shop are my hand made Lavendar Bags, sold in a set of three these would make an ideal gift for relaxing after the rush of Christmas.
Lavendar bags provide a lovely yet eco-friendly way to perfume your linens or lingerie drawer. A perfect gift for an earth conscious friend. You could also hang them on a door handle so that the aroma will waft with you when you walk past! ... Lavendar has been used as a remedy for a range of ailments from insomnia and anxiety to depression and fatigue for centuries. Research has confirmed that lavender produces slight calming, soothing, and sedative effects when its scent is inhaled.
These generously filled lavender triangles are made of a mixture of cotton poplin and satin. The set will contain a mixture of designs. They will be nicely packaged in brown paper to keep the scent nice and fresh.